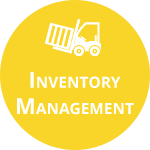 Product Diversion and Liquidation
In a perfect world, a company produces and sells EXACTLY the correct amount, with no product leftover. Sure would be nice, right? However, reality usually has a different perspective. At Vision, we help our customers through the entire product lifecycle – including handling product diversion and liquidation at the end of the product life.
Vision Consumer Products Fulfillment has built unparalleled levels of industry expertise in consumer products fulfillment services through their decades of operations. No matter who your customer is, we treat your customer as our own. We know what makes a raving fan out of an individual customer, as well as what makes a business partner trust you with their business. Call or email us to learn how. We're certain we'll be the best fulfillment warehouse partner you have ever had!
661.702.5050
http://visioncpf.com
cpfsales@visionmediamgmt.com