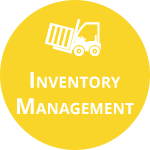 Inventory Deep Storage and Retrieval
All storage is not created equal. Product storage should be effectively balanced between shorter term order picking requirements versus longer term bulk needs – and your pricing should reflect that. At Vision, we provide you with a strategic plan for managing both.
Vision Consumer Products Fulfillment has built unparalleled levels of industry expertise in consumer products fulfillment services through their decades of operations. No matter who your customer is, we treat your customer as our own. We know what makes a raving fan out of an individual customer, as well as what makes a business partner trust you with their business. Call or email us to learn how. We're certain we'll be the best fulfillment warehouse partner you have ever had!
661.702.5050
http://visioncpf.com
cpfsales@visionmediamgmt.com